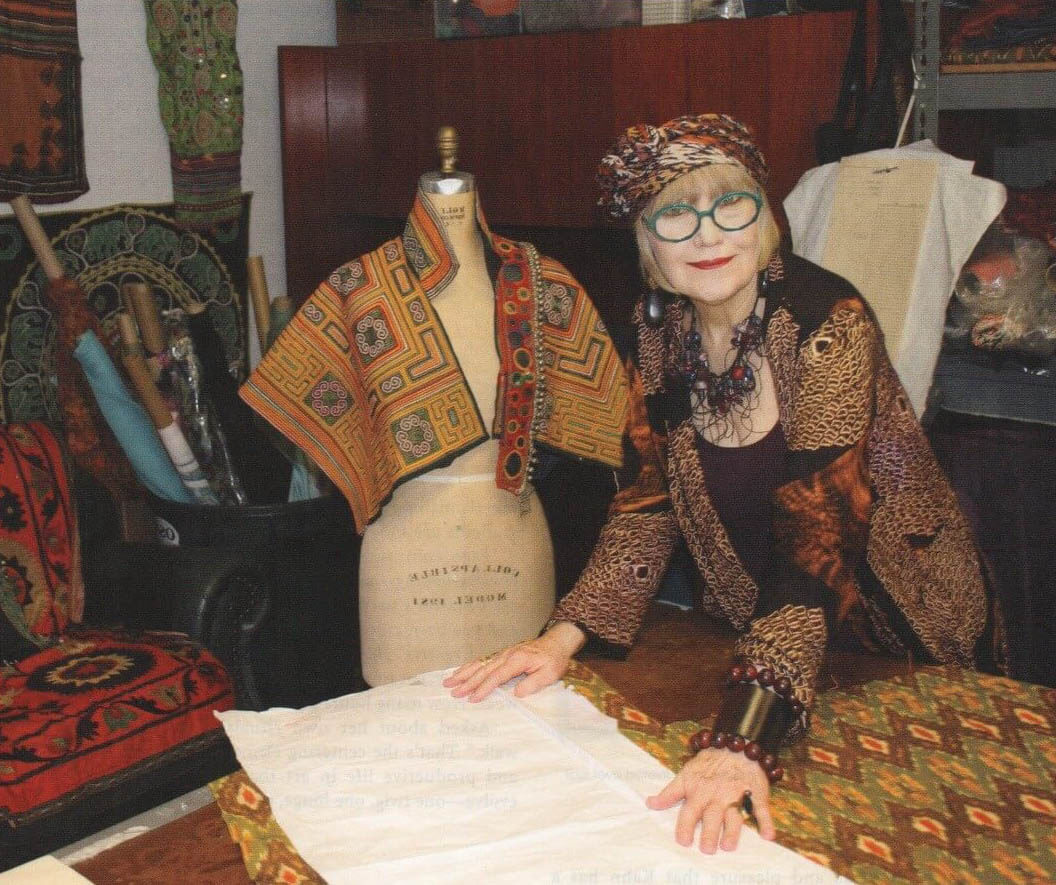 ARTIST STATEMENT
Suzi Click is a wearable art fashion designer. She knew from an early age that she wanted to have a career in fashion and started making her own clothes in the eighth grade. She also wrote the fashion article for her high school newspaper and worked part time in sales at a fashion boutique. After receiving her master's degree in Clothing & Textiles from Texas Tech University in 1972 she spent 27 years working in the apparel
industry as designer of junior sportswear and jeans wear in Atlanta, New York ,San Francisco and Los Angeles. She also taught at 3 fashion schools and freelanced in between design positions for many companies- big brands including Wrangler. Levi Strauss and Bon Jour, private labels – Tarrant Apparel Group & 011 International and start-ups Outlaw Jeans & Pollipop among others.
In 2001 she started SUZI CLICK, her current Artisan Apparel & Accessories line of one-of-a-kind wearable art pieces which she sells to specialty boutiques and at art and crafts shows as well as on-line. From 2007-2014 she designed TWO GIRLS DANCING – her own fashion jeans wear line of mostly embroidered lightweight stretch jeans for the baby boomer customer which sold to catalogs and specialty boutiques.
Suzi is also passionate about travel and incorporates globally hand made ethnic textiles from her travels into her wearable art. Her mission is to buy directly from the weavers to encourage them to continue their craft and to expose her customers to the stories behind the textiles. She mixes textiles from different cultures together in one design for a cross-cultural statement.
Suzi believes in the Power of Adornment and co-hosted (with friend and jewelry designer Gretchen Schields) a blog and website with that name for several years. Because she has her own unique personal style and often wears traditional ethnic clothing she was selected in 2014 as one of the style icons for Ari Seth Cohen's 2nd book – Advanced Style – Older & Wiser and with her husband in the next book Advanced Love
In 2017 one of her designs was chosen for the Wearable Expressions exhibit of wearable art from around the world at Palos Verdes Art Center. You can see her designs at www.suziclick.com as well as Instagram and Facebook.